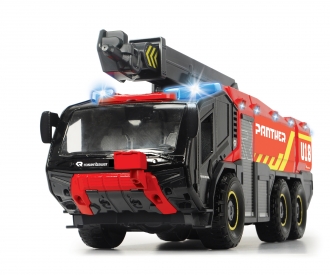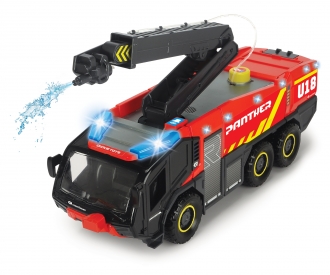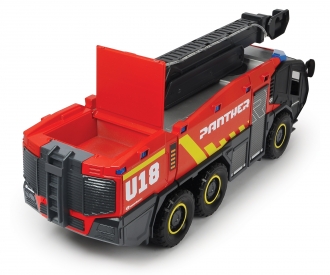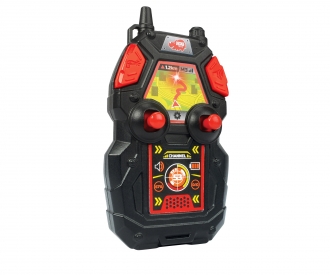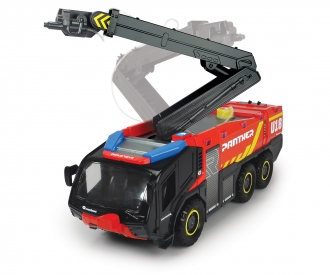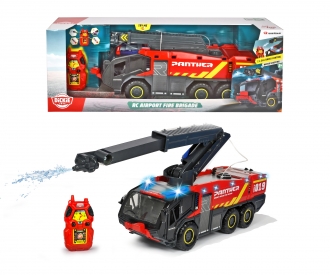 https://video.simba-dickie.com/embed/de/203719020_flughafenfeuerwehr/?autoplay=1&quality=720p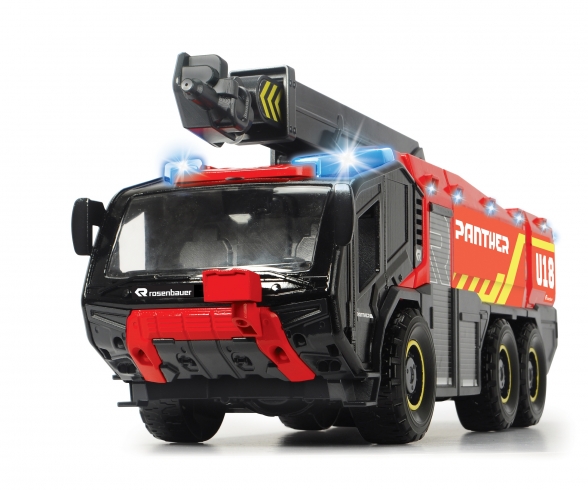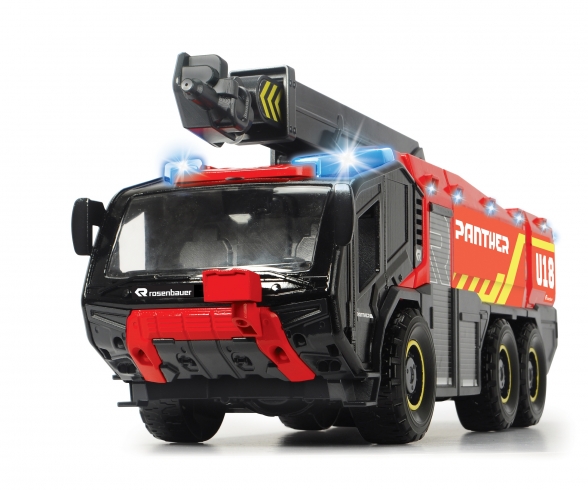 Quantity:
1
2
3
4
5
6
7
8
9
10
11
12
13
14
15
16
17
18
19
20
21
22
23
24
25
Dickie Toys RC Airport Fire Brigade: Always ready to spring into action. Here comes the fire brigade: What is the next adventure
waiting for the team? The RC Airport Fire Brigade from Dickie Toys features a cool water spray function that is guaranteed to provide
hours of endless fun for your little one. Whether it's a building that's on fire or a cat that needs rescuing from a tree, the brave
firemen can be at the scene in no time in their speedy fire engine. The extendable arm allows the firemen to easily climb to
inaccessible areas. The large Rosenbauer Panther 6x6 with a red fire brigade design can be moved in all directions via the 4-channel
remote control. There are also a range of light and sound effects to bring the exciting features to life. The remote-controlled toy
vehicle is an ideal gift for boys and girls aged three and above!

Warning! Not suitable for children under 3 years due to small parts. Choking hazard!
• Rosenbauer Panther 6x6 as RC vehicle
• 4-channel remote control
• Frequency: 2.4 GHz
• Control: forwards-backwards, left-right
• Water spray function
• Light and sound effects
• Extendable arm
• Cabin with interior
• Storage space
• Length: 56 cm
• Recommended age: 3+
Frequently bought together
Frequently bought together