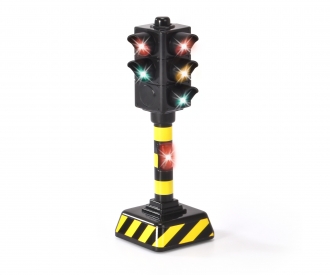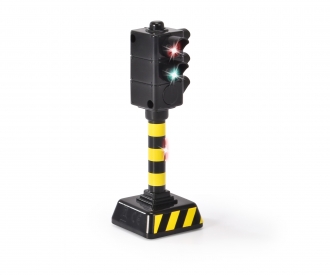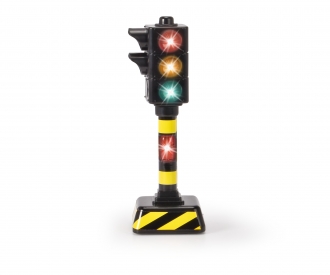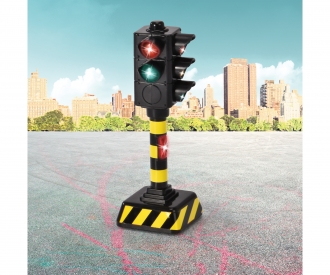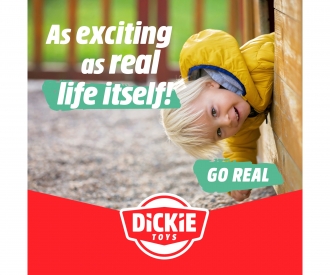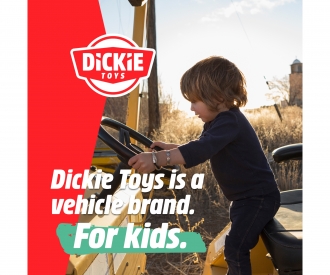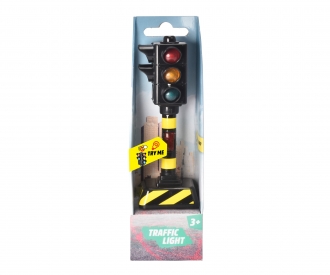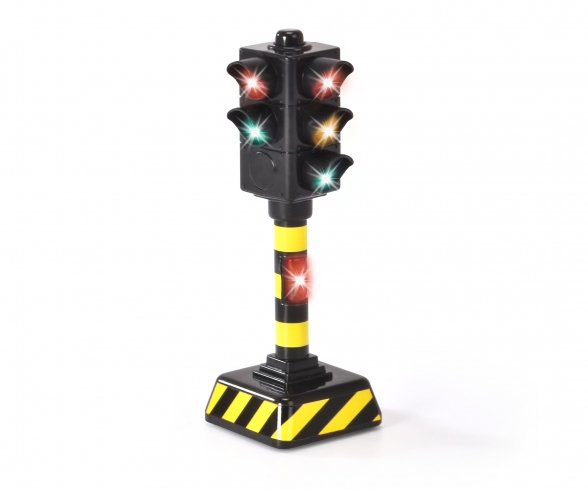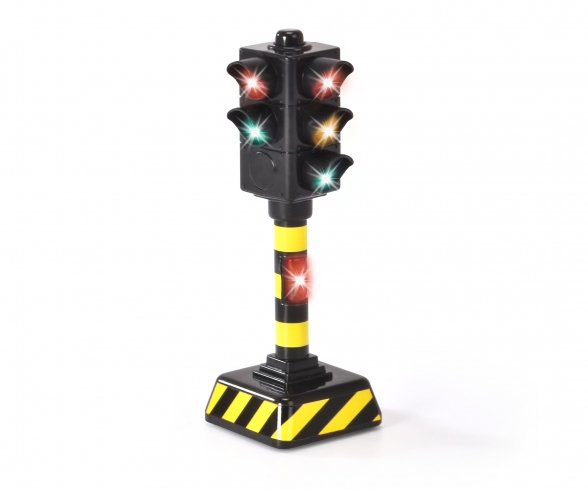 We will notify you by email as soon as this item is available again.
Dickie Toys – Toy traffic lights – Battery-operated traffic lights for children with automatically switching lights, toy traffic lights
Learn about road safety with the Dickie Toys toy traffic lights!
Chaos in toy town – the doll wants to cross the road, but a truck and a car are waiting at the junction – who has right of way? With the Dickie Toys toy traffic lights, your little one can control the traffic and learn about the functions of traffic lights.
The 12 cm traffic lights change colour automatically to give a signal to drivers and pedestrians, just like in real life! The traffic lights are also ideal for use on toy construction sites.
In addition to changing colour automatically, the traffic lights also feature typical sound effects and come with batteries (2x 1.5 V LR44).
For children aged 3 and above
Designed for children aged 3 and above, the traffic lights are easy to operate. They are the ideal accessory for toy parking garages and play mats as well as a must-have addition to any toy car collection.
Dickie Toys – Over 5 decades of cutting-edge toys
At Dickie Toys, we are passionate about vehicles, boats, aircraft and everything else that moves. Our range of vehicles includes diggers, police vehicles, fire engines and more, which feature realistic designs and allow your little one to explore the world like never before.

Warning! Not suitable for children under 3 years due to small parts. Choking hazard!
• Learn about road safety – Designed for children aged 3 and above, this miniature set of traffic lights changes colour automatically (green, amber, red) and is a fun way for children to learn about the functions of traffic lights.
• A must-have for any toy town – Drive toy cars across the junction or move toy figures across the road – this set of toy traffic lights is guaranteed to keep young children entertained!
• Light and sound effects – The colours change automatically at set time intervals, just like real traffic lights! The traffic lights also feature sound effects (batteries included).
• Discover and learn – A fun way to learn about road safety! The realistic toy traffic lights (12 cm) teach your little one about traffic signs and how to respond to traffic lights.
• About Dickie Toys – The vehicle brand for children! We always have the same goal in mind: to make children smile. Unpack your toy and let the fun begin!